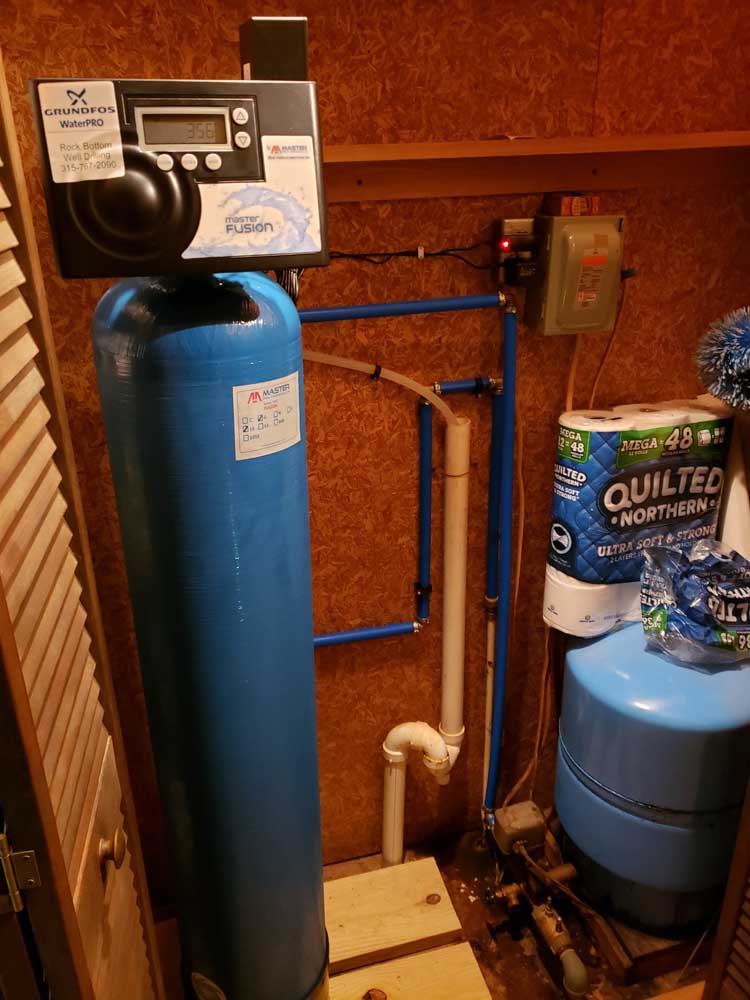 Need a Water System Repair?
Contact our team in Lyons Falls, Rome, Utica, Lewis County, St. Lawrence County or Jefferson County, NY
Every water system has a lot of different components. If one of them breaks or malfunctions, you need to schedule a water system repair. Rock Bottom Water Filtration installs and repairs water systems in Rome, Lyons Falls, Lewis County, St. Lawrence County, Jefferson County and the greater upstate New York area. We service a large radius around our home base. Whether someone else installed your system or it's one of ours, we're happy to help you get it back into working order.

Call us today to schedule your water system repair.